Open enrollment can stretch HR resources to the limit, as employees ask more questions and require additional support. To offer insights and tools during this stressful season, Eden Health has published a free guide, Navigating the Benefits Maze, that highlights how benefit navigators work with patients to provide plan guidance. Read on below to learn how Eden's own benefits navigators—Clinical Associates—give patients the information they need, especially during open enrollment.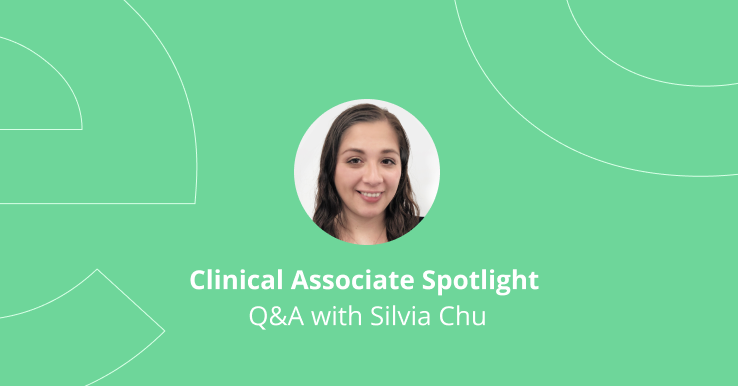 As a Clinical Associate, how do you help patients?
Many times patients are concerned with how much a procedure or a specialist visit may cost them. To help, I'll call insurance companies to find out about the patient's benefits, the coding that's required, and any potential out-of-pocket expenses. I also call ahead before specialist appointments or procedures to make sure that they're covered by the patient's insurance carrier.
What do you enjoy about this role?
A lot of patients may not fully understand their insurance benefits: why they're getting billed for something or why it costs what it does. I enjoy researching those things and explaining to them what they're covered for or what they're paying out-of-pocket. At times, I can even find something that's more cost-effective for them.
How do Clinical Associates help patients get better use out of their health insurance?
We help them find and understand their insurance benefits, get maximum reimbursements from claims, and make sure they're going to in-network providers. We also clarify the tricky language such as explaining the difference between providers who say they're in network and those that only say they accept the insurance, or what terms mean like a "deductible" and "copay."
You also help patients find specialist referrals. Can you tell us a little about that?
I recently helped a patient with a very rare chronic disease—one he can live with but needs to see a specialist regularly for. He just moved here from overseas and needed to find a provider right away. My team and I called all the specialty hospitals throughout the city to find an available specialist that could coordinate his care while he's here.
We also called his insurance company with all the providers' NPI numbers and tax IDs to make sure they were in-network. We sent the patient all his options through the Eden app, and he had an appointment with a specialist the very next week.
In terms of COVID-19, what are you helping patients with most these days?
If patients come into our clinics, we help them get tested. Otherwise we help them find urgent-care clinics or facilities that also do testing and will accept their insurance. These days, a lot of people are asking for rapid testing facilities. They want a test with a 24-hour or less turnaround time because they're either going away or they want to see family members, and they need results quickly.
How do you help HR? What kind of burdens do you take off of their shoulders?
Instead of asking HR, patients come to us when they need care. We look up their benefits and give them their costs. Also, we encourage them to go to their annual visits for preventative care. By making sure that they're covered for everything, patients are more likely to go to an appointment eliminating some need to go to an ER or go to an urgent care, which costs more money. And of course, if you have a healthier workforce, the costs decrease for HR in terms of insurance.
You also manage the behavioral health referrals. What does that involve?
Yes, I'm actually the main behavioral health Clinical Associate. I do all the behavioral health referrals for therapy and psychiatry, in cases where greater care is needed. When we have high-risk patients that may be in danger of harming themselves, I call all the local hospitals to get them in ASAP and make sure they get the care they need. Recently, I called Elmhurst Hospital on behalf of one at-risk patient. Even though they had a two-month waiting list for admission, I was able to speak to their supervisor and she was able to get him into their treatment center the following week.
How does it feel when you help patients get through issues?
It's definitely a feeling of satisfaction to help a patient who doesn't know how to navigate the system themselves. In most cases I'm able to save them a little bit of money. Since the pandemic shutdown has resulted in tighter budgets for a lot of people, finding cost-effective ways to support their health is definitely very satisfying.
Does that make you proud to be working at Eden as well?
I'm so glad I started working at Eden. I was actually working for a huge hospital before this. I recommend that people like me should make the jump to a place like Eden—you'll never look back.