Pharmaceutical company Pfizer Inc. announced that its vaccine candidate yielded promising results in their analysis of over 43,000 participants; it was 95% effective in preventing COVID-19 in volunteers who had no evidence of a previous SARS-CoV-2 infection. This is the first COVID-19 vaccine in development to have data showing that it exceeded the Food and Drug Administration's minimum effectiveness bar of 50%. (Source: Pfizer Coronavirus Vaccine More Than 90% Effective, Company Says : Shots – Health News)
While this news is exciting, we urge you to rely on facts rather than conjecture and opinion. To help, we've gathered information on the current status of vaccine candidates by Pfizer and others. Eden Health, of course, is a leading provider of COVID-19 solutions, helping employees return to work safely. Our team of doctors and medical experts have provided details of what we know and what we expect will happen next.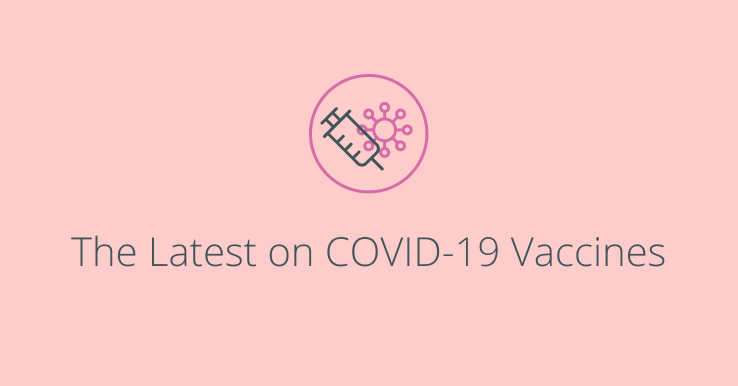 How is Eden Health assessing the status of vaccines from Pfizer and others?
We have formed our own internal Vaccine Task Force to help monitor the evolving situation. This group is responsible for tracking the development of new COVID-19 vaccines, assessing the efficacy and safety of approved vaccines in the future, spearheading the distribution of vaccines to our medical offices (contingent on CDC and regulatory policies), and outlining how to best mitigate the risk of COVID-19 after the vaccine is deployed.
When will the Pfizer vaccine be available to the public?
Pfizer will likely apply for emergency authorization later this month (November) and will then consult with an outside committee of experts for a few weeks to further analyze efficacy and safety. lf all goes well, certain high-risk populations, such as front-line health care workers, could be authorized to receive the vaccine before the end of the year. (Source: Pfizer's Covid Vaccine: 11 Things You Need to Know)
Pfizer is capable of producing up to 50 million doses (enough double-dose inoculations for 25 million people) globally by the end of 2020 and up to 1.3 billion doses (enough for 650 million people) in 2021. But vaccines from other makers will help supply the rest of the world's population, and there are currently 10 other candidates in Phase 3 trials worldwide. (Source: Pfizer Covid-19 Vaccine: When Will It Be Ready and Everything Else You Need to Know)
Who will receive the vaccine first?
Nothing is 100% confirmed, but it is believed that groups facing higher risk of infection or greater vulnerability will get priority. These groups will likely include health care workers, older adults, and those with such risk factors as obesity or diabetes. Other sources indicate that nursing homes and long-term care facilities will also be prioritized. (Source: Pfizer's Covid Vaccine: 11 Things You Need to Know)
When will the vaccine be available to populations that are less vulnerable or at lower risk of infection?
Public health authorities believe there won't be enough vaccine doses for the general population until sometime in 2021, hopefully by the summer. As such, current precautions such as social distancing and mask-wearing should continue to be observed by the public. (Source: Pfizer Covid-19 Vaccine: When Will It Be Ready and Everything Else You Need to Know)
How will the vaccine be distributed?
The vaccine will be distributed as a joint effort between private industry and government entities. The federal government will maintain a centralized system for ordering and distribution, in particular the CDC. The military will be involved, but will probably handle distribution logistics only. Direct delivery will be left to private delivery companies such as FedEx. (Sources: How will a COVID vaccine be distributed once it's approved by FDA?, Frequently Asked Questions about COVID-19 Vaccination)
The Pfizer vaccine will need to be kept at -70 degrees Celsius, which is an obstacle for distribution and storage. The plan is to transport frozen vaccine vials by land and air with dry ice to maintain ideal temperatures. Once delivered, medical centers will need to overcome the logistical issue of storing the vaccine at this ultra-low temperature – a challenge that may impact its availability in rural settings or poorer countries where resources are limited. Luckily, Moderna's vaccine candidate does not need to be stored at such a low temperature, and Johnson & Johnson's candidate along with Novavax's candidate can be stored at normal refrigeration temperatures, 2-8 degrees Celsius. (Source: Why Pfizer's ultra-cold COVID-19 vaccine will not be at the local pharmacy any time soon)
How would a COVID-19 vaccine work?
The Pfizer vaccine uses a technology called messenger RNA, or mRNA, that introduces a genetic code the body can use to make its own viral protein, which will create an immune response in people who are vaccinated. The mRNA works by "tricking" cells into producing bits of protein that look like pieces of the virus, training the immune system to recognize and attack those bits and—eventually—any actual infection. Vaccine maker Moderna is also researching mRNA technology; other companies are taking different approaches (see the list below). (Source: Pfizer says early analysis shows its Covid-19 vaccine is more than 90% effective)
Will all vaccines be administered in two doses such as Pfizer's, and what is the period of time between vaccinations?
Pfizer's vaccine, along with most others being developed in the US, requires two shots taken 21 days apart. Full effectiveness is achieved 28 days after the first dose is administered. However, Johnson & Johnson's vaccine candidate requires one dose instead of two. (Sources: Understanding How COVID-19 Vaccines Work, Pfizer says early analysis shows its Covid-19 vaccine is more than 90% effective)
Will a COVID-19 vaccine be safe?
Pfizer and partner BioNTech haven't reported any serious safety concerns from their vaccine as of today. After clinical trials started in May that involved four versions of the vaccine, Pfizer and BioNTech selected the one that produced the fewest cases of mild to moderate side effects, such as fever and fatigue. If the vaccine receives emergency authorization, the CDC and FDA will monitor patients for evidence of even rarer safety issues. (Source: Pfizer's Covid Vaccine: 11 Things You Need to Know)
Though Pfizer's vaccine is the first to show promising efficacy, there are many others also in development. Any COVID-19 vaccine approved for use must pass extensive lab testing overseen by the FDA to ensure its safety and effectiveness. It must also pass rigorous human trials. After a vaccine is licensed, the FDA, CDC, National Institutes of Health (NIH), and other federal agencies continue to monitor its use to address any subsequent safety concerns. (Source: Making the Vaccine Decision: Common Concerns)
Will the Pfizer vaccine be effective?
Given the FDA's threshold of 50 percent efficacy for emergency authorization, Pfizer's stated 95 percent efficacy suggests a very high rate of effectiveness. (Source: Pfizer's Covid Vaccine: 11 Things You Need to Know). In conjunction with other precautionary measures – such as hand washing, social distancing, and wearing a mask – the vaccine will significantly help reduce the risk of COVID-19.
Will this be a one-time vaccine or one that needs to be administered multiple times (ie annually)?
Probably the latter. Pfizer CEO says, "How long this protection lasts is something we don't know…I think it is a likely scenario that you will need periodical vaccinations." (Source: Pfizer says early analysis shows its Covid-19 vaccine is more than 90% effective)
Will a vaccine cure coronavirus in those already infected?
No. As with most vaccines, it's anticipated that a COVID-19 vaccine will only help prevent infection. Once an individual is exposed to a virus, vaccines typically cannot be used to heal or treat the infection. (To date there has been limited success in developing therapeutic vaccines to treat existing cases of diseases such as smallpox, but vaccines generally are preventative in nature rather than therapeutic.) However, other medicines are being tested and developed to treat patients currently infected with COVID-19. (Sources: Basics of Vaccines, Therapeutic vaccination to treat chronic infectious diseases)
What if the Pfizer vaccine is not approved?
Currently Pfizer's vaccine is just one of eleven that are currently in Phase 3 trials. Here's a quick rundown on the ten other vaccine makers along with known technologies each is using, and other details. (Please check this list for more details and the current status of each: Covid-19 Vaccine Tracker: Latest Updates.)
Moderna: like Pfizer, uses mRNA to produce viral proteins in the body.
Johnson & Johnson: genetically modified adenovirus; requires one dose instead of two.
Novavax: sticks proteins onto microscopic particles.
AstraZeneca (UK): chimpanzee adenovirus called ChAdOx1.
CanSino Biologics (China): based on an adenovirus called Ad5.
The Gamaleya Research Institute (Russia): vaccine they called Gam-Covid-Vac.
Wuhan Institute of Biological Products (China): inactivated virus vaccine.
Sinopharm (China): also an inactivated virus vaccine.
Sinovac Biotech (China): another inactivated vaccine.
Bharat Biotech (India): an inactivated form of the coronavirus.
In general terms, how does a vaccine work and why does it take so long to develop one?
Vaccines prevent 2-3 million deaths a year by preparing the body's immune system to recognize and attack specific bacteria and viruses when exposed to them in the future.
For reasons of public safety, it typically takes years to develop and release these vaccines. Researchers must test the vaccine on cells and animals in preclinical trials to determine if it produces an immune response. In Phase 1, they will test it on a small number of people to establish the safety and dosage. In Phase 2, hundreds of people get vaccinated to see if it affects the different groups similarly. Phase 3 further examines the efficacy and side effects with thousands of people – analyzing who becomes infected compared to volunteers who were given a placebo. After the FDA approves the vaccine in Phase 4, scientists evaluate its cost effectiveness and performance in real-life contexts. Under normal circumstances, each of these phases can take years to complete.
How is the process for approving a COVID-19 vaccine moving so quickly?
According to the Johns Hopkins Coronavirus Research Center, clinical trials have combined Phases 1 and 2, simultaneously assessing safety and immune responses. The magnitude of the outbreak has accelerated the measurement of differences in disease risk between participants who received the actual vaccine and those who received the placebo or comparison vaccine. And the US government and others are rapidly creating infrastructure to produce massive amounts of doses, even before Phase 3 findings are available. They add that none of the accelerating factors "imply that safety, scientific or ethical integrity are compromised, or that short-cuts have been made." (Source: Vaccines FAQ – Johns Hopkins Coronavirus Resource Center)
Who will oversee the COVID-19 response in the upcoming administration?
On November 9, President-elect Joe Biden announced the members of his coronavirus task force, made up entirely of doctors and health experts. The three co-chairs are Vivek H. Murthy, surgeon general under President Obama; David Kessler, Food and Drug Administration commissioner under Presidents George H.W. Bush and Bill Clinton; and Marcella Nunez-Smith, associate dean for health equity research at the Yale School of Medicine. The first two—Murthy and Kessler—have already been briefing Biden for months. (Source: President-elect Biden announces coronavirus task force made up of physicians and health experts)
Assuming a vaccine will not be available until later next year, what kind of COVID-19 mortality rates can we expect for the next few months (e.g., Winter 2020)?
The outlook is worrisome, to say the least. The worst-case scenario, in which social distancing mandates keep getting rolled back, suggests 483,000 deaths—nearly half a million by February 1. The most optimistic model, which involves reimposing mandates and all people wearing masks, estimates 315,000 total US deaths. (Source: How Many COVID Deaths Could US See This Winter? Here's What Experts Project : Shots – Health News)
Will we still need to wear masks and practice physical distancing once a vaccine is available?
It's likely these precautions will still be needed for an unknown period of time after a vaccine is made available. It's unknown whether vaccinated individuals are less likely to transmit the virus, for instance. If a vaccine can both protect the individual and also prevent the spread of disease, the population will reach a state of herd protection where masks and social distancing are no longer required. (Source: Vaccines FAQ – Johns Hopkins Coronavirus Resource Center)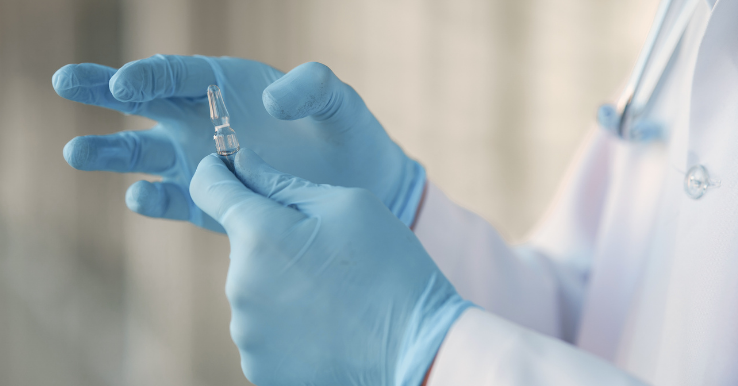 In conclusion, Pfizer developed the first vaccine candidate to meet FDA standards, and its 95 percent efficacy rate seems promising indeed. However, these are very early days, and more information will emerge alongside additional vaccine candidates. Our clinical staff is watching progress carefully and will keep you informed.
In the meantime, please continue to encourage your employees to observe the current safety precautions: wear a mask, wash your hands, and practice social distancing. Want more guidance on how to keep your workforce safe during the pandemic? Read our free guide, Returning to Work Safely, for a series of best practices based on observation of our clients, treatment of our patients, and research into state and local government protocols.
This post was updated on 11.18.20