Although August was National Immunization Awareness Month, it's never too late to get caught up on immunizations as we fight to protect our immune systems during the pandemic. Mandates for sheltering in place, social distancing, and quarantining are helpful in reducing the risk of the novel coronavirus, but they forced preventive health, including vaccinations for other diseases, to take a back seat. Sadly, the World Health Organization estimates that 117 million people worldwide will miss immunizations as a result of COVID-19. As scientists continue working on SARS-CoV-2 immunization, we've outlined five other vaccines you and your employees shouldn't wait to get.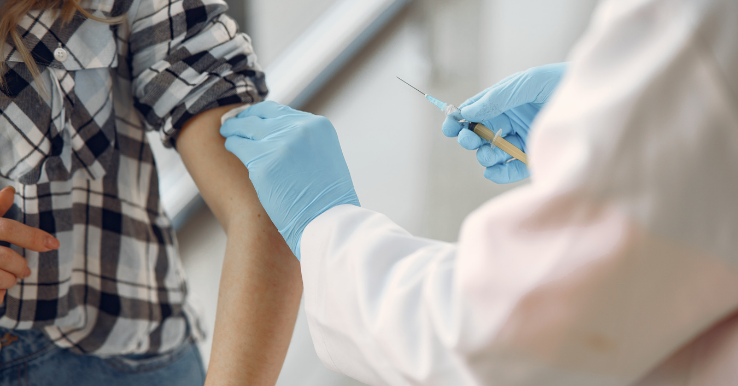 1. Influenza Vaccine
Protects against: Seasonal flu
Dosage: A single injection is recommended annually.
Why it's important: The 2020-2021 influenza vaccination is critical to ensure the reduction in co-infection with SARS-CoV-2 and reduce the risk of overwhelming the healthcare system. The influenza vaccine is the single best way to prevent the spread of flu. It is recommended yearly for persons greater than 6 months of age who do not have any contraindications.
2. Tdap (Tetanus, Diphtheria & Pertussis) / Td (Tetanus & Diphtheria) Vaccine
Protects against: Tetanus, diphtheria, pertussis
Dosage: Boosters are recommended every 10 years. Those who are pregnant are recommended to get vaccinated during each pregnancy.
Why it's important: This is a combination vaccine. It prevents tetanus, an infection caused by Clostridium tetani, diphtheria, an infection caused by Corynebacterium diphtheriae bacteria, as well as pertussis, a respiratory disease caused by Bordetella pertussis bacteria, also known as whooping cough. Without vaccination, these infections can lead to severe medical complications. All adults who have never received one should get a shot of Tdap. This can be given at any time, regardless of when they last got Td. This should be followed by either a Td or Tdap shot every 10 years.
3. HPV Vaccine
Protects against: 9 Strains of Human Papillomavirus
Dosage: Those aged 9 – 14 years old receive 2 doses. Those 14 years and older receive 3 doses. Injections are separated by 2-6 months.
Why it's important: 80% of people will get an HPV infection in their lifetime. HPV vaccination is effective in preventing cancer-causing infections and precancers. This is a multiple series vaccine that is recommended from ages 11 to 46.
4. Shingles Vaccine
Protects against: Shingles (Herpes Zoster)
Recommended for: Individuals aged 50 years and older.
Dosage: Two doses 2-6 months apart are recommended.
Why it's important: About 1 out of every 3 people in the United States will develop shingles in their lifetime. Shingles may lead to serious complications including chronic pain, blindness and hearing problems.
5. Pneumococcal Vaccine
Protects against: Pneumococcal disease
Recommended for: All adults older than 65 years of age. It may be recommended for younger populations in high-risk groups.
Dosage: Most people need only one dose. A second dose is recommended for certain high-risk groups. Your healthcare provider can give you more information.
Why it's important: The pneumococcal vaccine, also known as Prevnar or Pneumovax, can prevent an illness caused by Streptococcus pneumoniae bacteria. Severe pneumococcal disease often requires treatment in the hospital and can be deadly.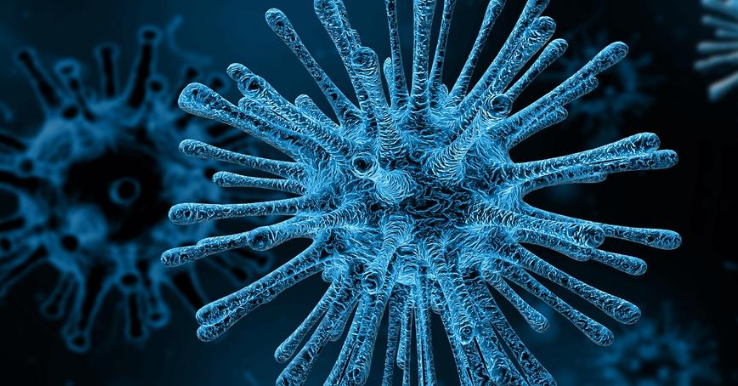 Most of us received some of these vaccines as children. Unfortunately, there is no national organization that maintains vaccination records, so it's difficult to say which vaccines a patient has received. Most likely you can find your childhood vaccinations on a piece of paper in your parent's basement with practically illegible writing. We recommend taking a picture of that and sending it to your primary care provider to update your records. If you can't locate your medical history, ask your doctor. There is very little risk of being "over vaccinated" so sometimes it's best to get vaccinated (potentially for a second time) if you are unsure.
Don't know where to get vaccinated? We recommend going to your primary care so your records can be stored in one place. In a pinch, you can get a vaccine from an urgent care or a pharmacy. When you do need to get a last minute vaccination elsewhere, record your immunization in a single place.
Eden Health members can contact their provider for more information today.
To learn more about National Immunization Awareness Month, follow on Twitter at #ivax2protect
Resources
CDC, Vaccines, Pandemic Guidance 
Vaccines and preventable diseases 
CDC, National Immunization Awareness Month
Authored by Annelie Röding, PA-C.